Top Nollywood actress Funke Akindele recently premiered a new cinema project, which she tags as a film that tells the true Nigerian story
The actress spoke to Legit.ng about her new film where she explained the inspiration behind it and why she chose to tell a story about Nigerian culture, and food but in a funny way
Funke Akindele revealed that her new movie Battle On Buka Street is a celebration of Nigerian culture and food portrayed with a hilarious twist
Nollywood actress Funke Akindele recently held Lagos agog as she premiered her latest movie, 'Battle On Buka Street', a film according to the producer is meant to preach unity, oneness and love for the Nigerian culture.
The actress who recently held the premiere of her box office film, 'Battle on Buka Street', shared her thoughts with Legit.ng on a number of things in this interview.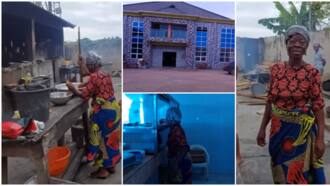 70-year-old Nigerian widow makes it in her 'mama put' business, sends her kids abroad, flaunts her success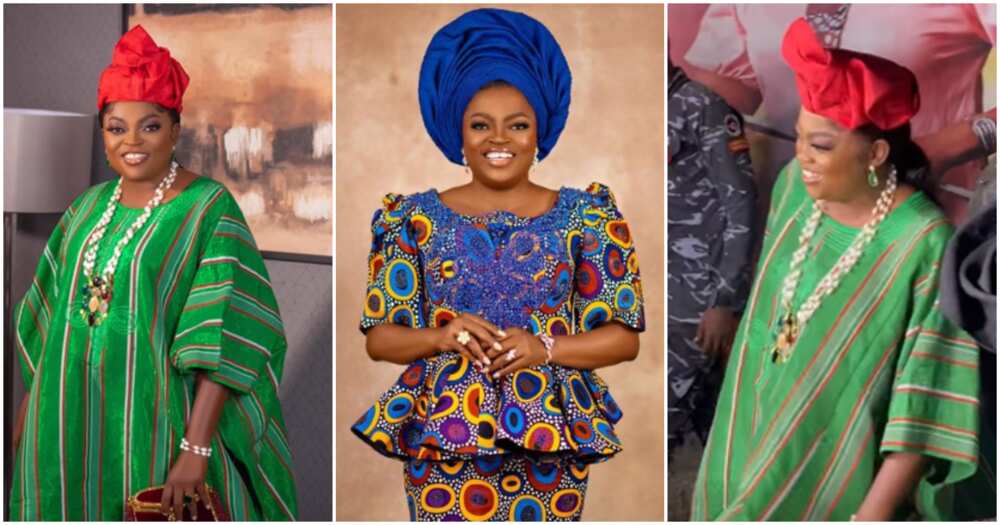 The Jenifa actress spoke about her new movie and the inspiration behind its plot, while also explaining what happened in her second marriage and why it crashed.
Battle on Buka Street is a celebration of our culture, and our food while preaching oneness
Speaking on her new movie, 'Battle on Buka Stree', Fuke gave an insight into what inspired the film:
PAY ATTENTION: Follow us on Instagram – get the most important news directly in your favourite app!
"Battle on Buka Street tells the Nigerian story, an insight into our culture, and an appreciation of our food but done from an entertaining and comical angle woven with many moral lessons."
The future of the young person is at stake in Lagos – Akindele
Funke Akindele also had this to say when we asked her what she stands to gain by going into politics;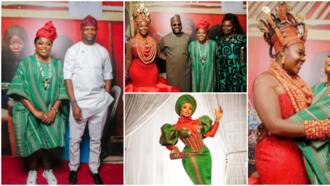 Iyabo Ojo, Mercy Johnson, Jandor, others storm Funke Akindele's film premiere rocking Christmas colours
"As a young person in Lagos, I'm bothered because our future is at stake if we continue to live like this in Lagos. No matter your tribe, as long as you live in Lagos, and you're tired of the standard of living, the present situation of things, and there is a feeling that it is time for a change, well now you have it. That is the succour my principal and I intend to provide."
Battle on Bukka Street: Funke Akindele, Sola Sobowale, Osuofia Show Off Their Igbo Dancing Skills at Premiere
Meanwhile, Legit.ng recalls reporting that it was a huge fiesta at the Landmark, event center, Oniru, Sunday night, December 12, 2022, as Nollywood actress, Funke Akindele premiered her latest film, 'Battle On Bukka Street'.
Different clips and photos have emerged online from the premiere, however, the one that seems to have caught the attention of Nigerians the most is the viral video of Funke Akindele, Sola Sobowale and Osuofia showing off their dance skills.
All three thespians were seen throwing it down big time to an Igbo live band, thrilling them to some mercurial highlife music.
Source: Legit.ng